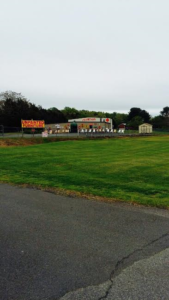 Lam Brothers Unfinished Furniture began in a small storefront in 1996 with a single truckload of furniture.  Family owned and operated since day 1, Lam Brothers Furniture began with a vision to offer quality furniture at affordable prices. Today, our customer base spans the entire state of Virginia! With over 10,000 square feet of showroom space and the best prices around, it is well worth a drive to Central VA for quality solid-wood furniture.
We are conveniently located right off  Rt.29 in beautiful Madison County. Our hours of operation are:
Mon, Tue, Thurs, Fri, Sat
9:00a.m. to 5:30p.m.   – Closed Wed, Sun.
Our address: 3235 S. Seminole Trail — Madison
Our phone number: (540)948-5966
Please keep in mind that we have way to many items to possibly list them all. Our 10,000 square foot warehouse is literally filled with hundreds of unique bargains. Stop by and see why everyone shops at Lam Brothers.